Feature
Product feature list
Product feature search
HEAVY DUTY
It is a connector system designed to be used in severe use conditions.

HVR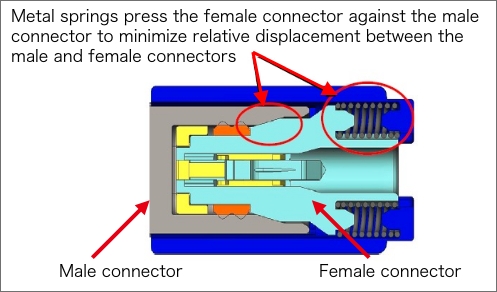 It stands for High Vibration Resistance, and it is a connector which can be used for high-vibration applications.
MATSEAL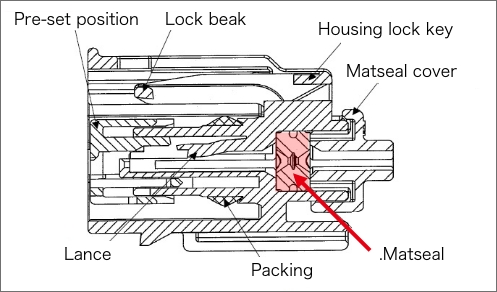 It is a connector with a matseal, a sealing part made of rubber, which seals multiple cavities in the connector.
PCB(Print Circuit Board)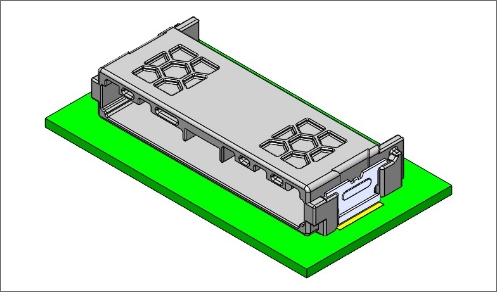 PCB connector is a connector which is used for PCB-PCB connection or PCB-wire connection.
THROUGH HOLE
It is a connector which is soldered to a PCB using through-holes of the PCB.

SMT(Surface Mount Technology)
SMT stands for Surface Mount Technology, and it is a technique used to mount a part on a PCB. An electrode is connected to a pad on the PCB without use of through-holes.

PRESS FIT
It is a connector with press-fit terminals. The press-fit terminal is stitched in a through-hole of a PCB and is retained in the hole with reaction force generated by the material deformation and thus the connector is retained on the PCB and electrical continuity is guaranteed.

LIF(Low Insertion Force)
LIF stands for Low Insertion Force, and a LIF connector is equipped with a lever and use the principle of leverage to reduce the force required to mate the connectors.

HLC(Housing Lance Check)
HLC stands for Housing Lance Check. For a HLC connector, a checker fixture (with a continuity check function) is used to detect a terminal inserted halfway in the housing.

POSITIVE LOCK
Positive lock connector system has a hole on a male terminal and a projection on a female terminal. As connectors are mated, the projection fits into the hole and the male and female terminals are directly locked.

IDC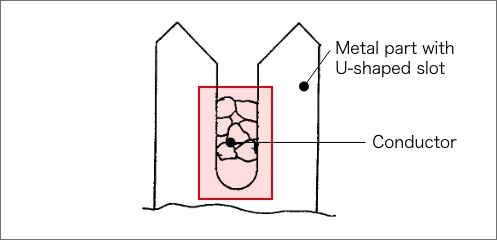 IDC stands for Insulation Displacement Connection. Use a IDC jig to press a wire into a U-shaped slot to remove the wire insulation and achieve electrical connection between the conductor and the metal part at the same time.
CPA(Connector Position Assurance)
CPA stands for Connector Position Assurance. It is a (secondary) lock used on the housing lock (i.e. primary lock) that holds a male connector and a female connector (or a connector and an electrical device) together and guarantees complete mating.

FLANGE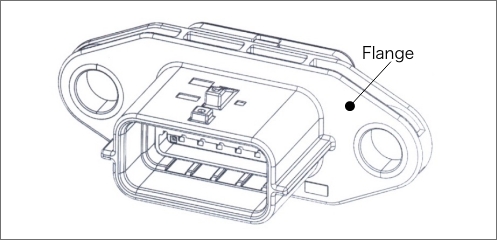 Flange type connector has a flange, which is used to attach the connector to a device.
SPRING
Spring type connector includes a spring(s), and use reaction force generated by the spring to avoid halfway mating of the connectors.